From warehouse to powerhouse — fast
Virtualize entire warehouses and harvest rich metadata automatically. Data warehouse discovery connects your team to more sources with less downtime.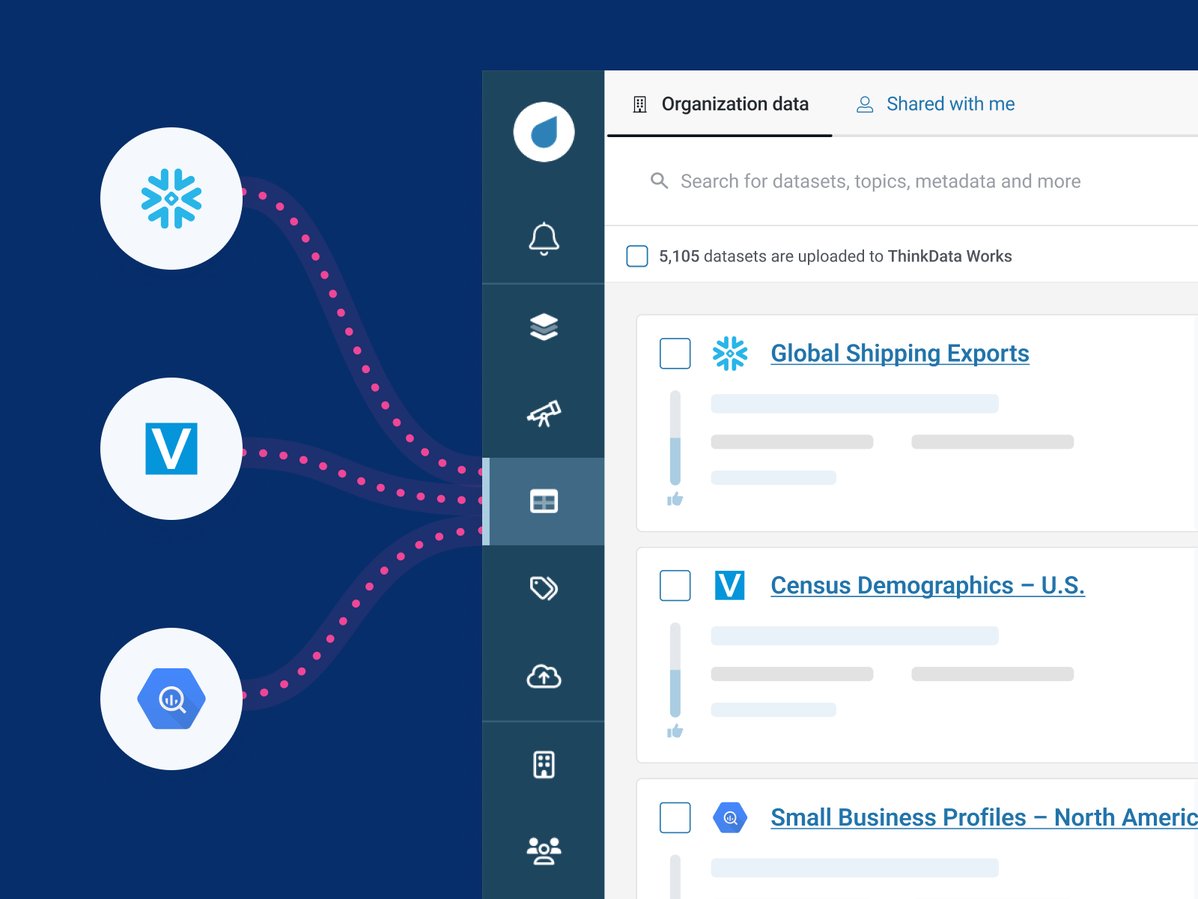 One operation, three benefits
Get value from data quickly & easily
Can't wait to see it in action?
Build a virtualized catalog in seconds — watch the video.
Faster time-to-insight
Strengthen insights with better data access
A one-click way to catalog your data
Simplify data management and improve efficiency by eliminating manual metadata entry for each dataset in your catalog.
Open a window to the data warehouse
Empower your teams with valuable insights from your data to drive better decision-making and business outcomes.
Catalog your data without moving it
Sidestep costly and time-consuming data migrations — enable better management of data assets while reducing data quality risks.
FAST FACTS
Data sharing ecosystems offer:
14%
better productivity and efficiency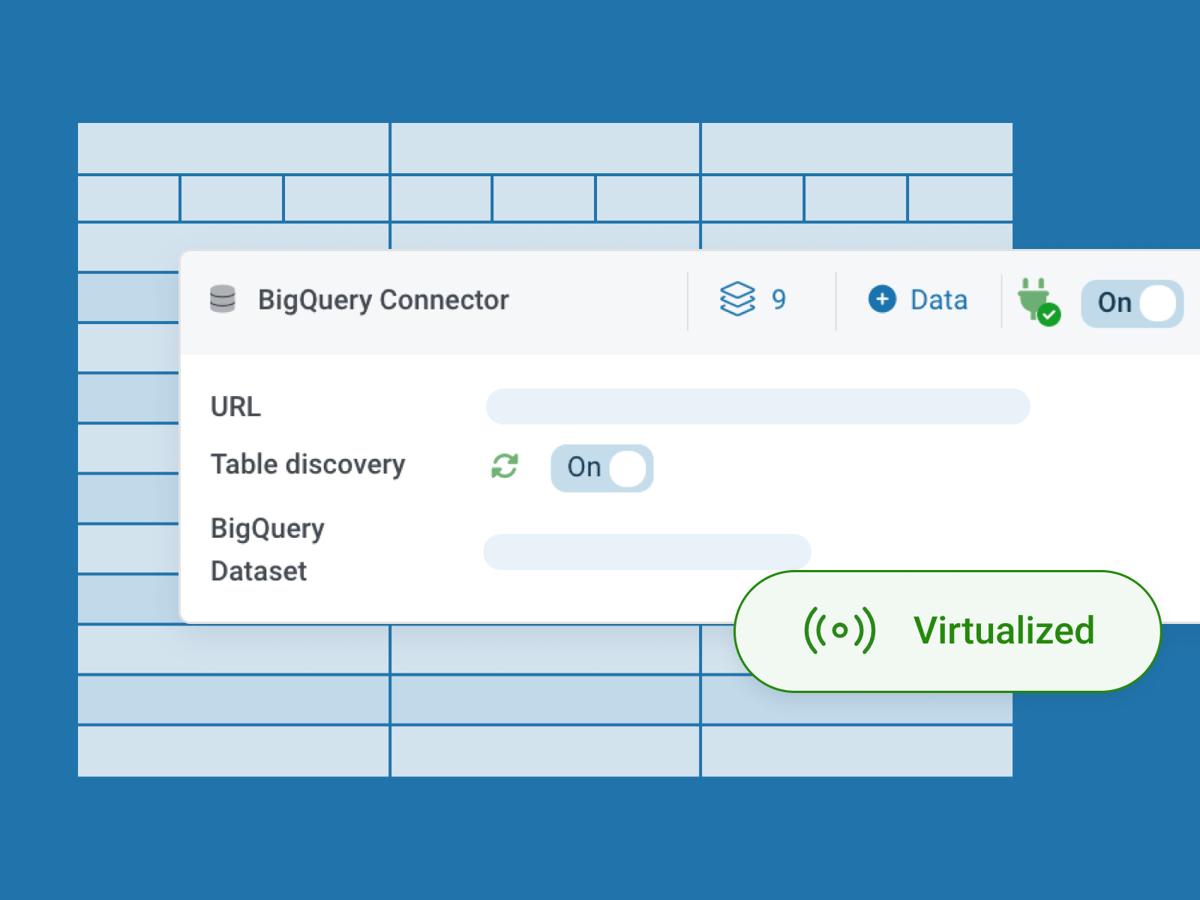 Helping you use data faster, smarter, and securely
No more doubling data
Duplicate copies of data eat up time, drive up costs, and are a huge data quality issue. Adopt a tool that lets you manage data from a single source of truth.
Reduce manual intervention
Scan and import data tables effortlessly, enabling users to access the catalog without any manual intervention. Not only will you save time, you'll also minimize the risk of errors.
Don't miss out on hidden opportunities within your data
Request a demo from ThinkData Works to find out how to take the most out of your data and unlock new insights.