Guide
Optimizing the Cost of Your Data Program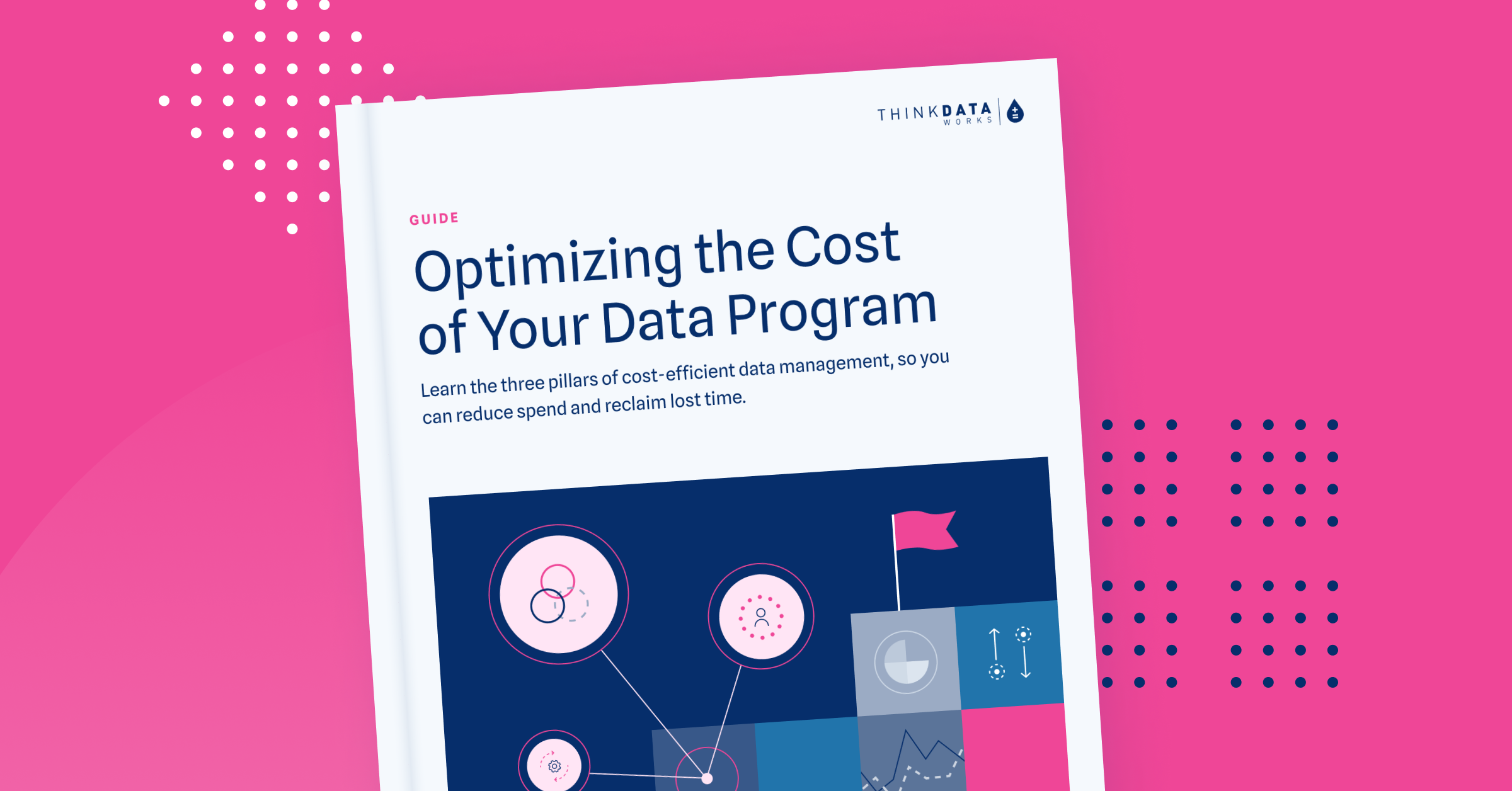 Learn the three pillars of cost-efficient data management, so you can reduce spend and reclaim lost time.
Organizations know that expanding and strengthening their data program can give them a critical edge. The challenge? Many struggle to build the right capabilities, tools, and organizational culture to deliver business value from their data investments.

If this challenge sounds familiar, then it's time to evaluate whether the cost of running your data program could be outweighing the return — and what to do about it.

In this guide, we break down the three pillars of a cost-effective data solution:
People – Setting your teams up for success as your data program expands
Tools – Assessing your current toolkit, and how to make your data management tools work for you
Processes – Establishing frameworks to streamline how you access and manage data
The next-gen catalog for data-driven organizations
See how our data catalog enables unmatched data visibility with automated connected and live data activity reporting.