The foundation for strong data governance
Having full control and awareness of your data is critical. Build structure and oversight that make compliance a piece of cake.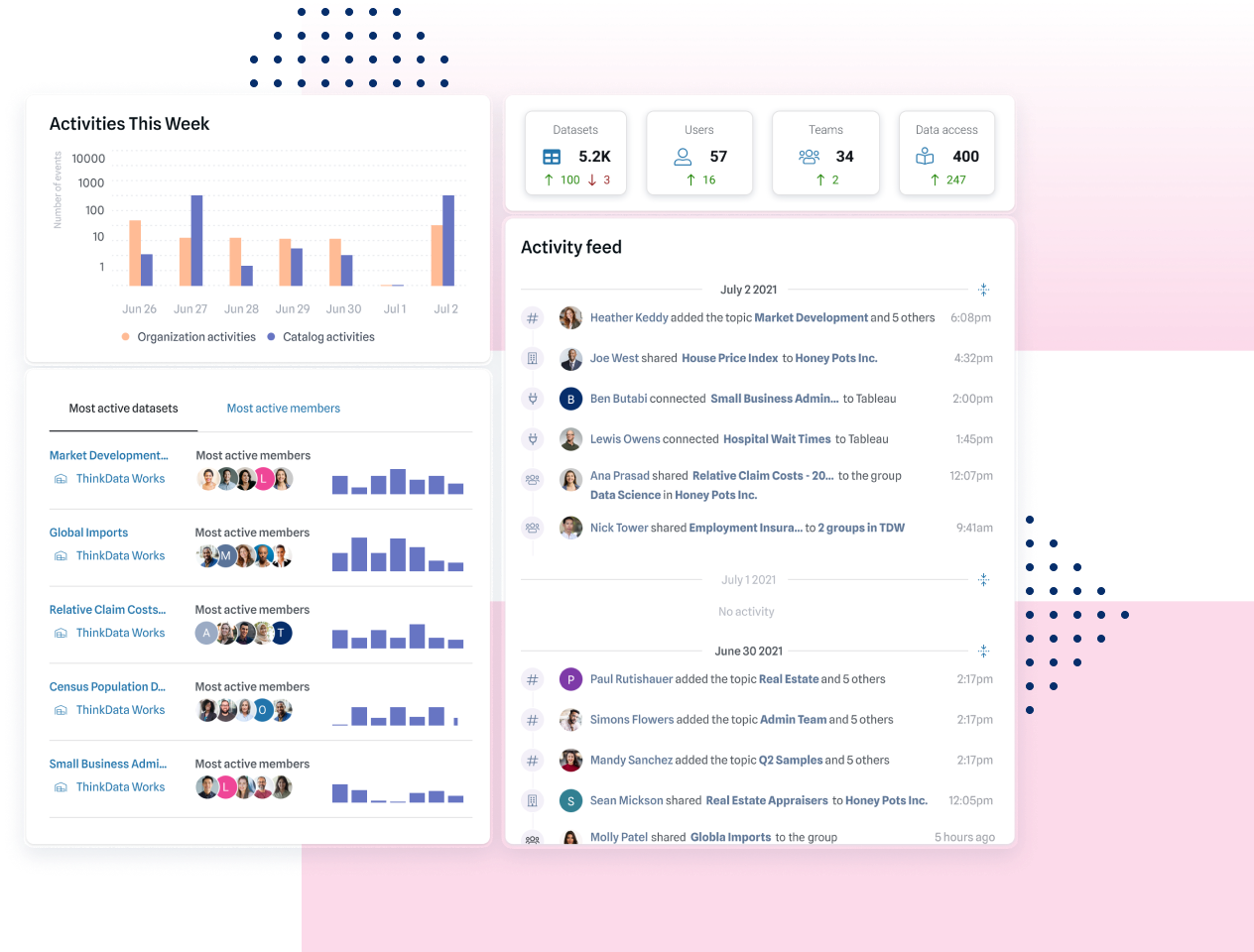 GOVERNANCE DONE RIGHT
Get full visibility into data and how it flows
Drive higher returns
Investing in data privacy and governance isn't just about avoiding fines. It has a proven ROI.
$4.7B
TOTAL GDPR FINES, USD
(SEP 2023)
1.8x
ROI FOR EVERY DOLLAR SPENT ON DATA GOVERNANCE AND SECURITY
Secure & simple data sharing
Governance shouldn't be an obstacle — it should enable the flow of data where it needs to go in your organization.
Watch a quick demonstration of how data sharing in a catalog platform offers a way to manage data distribution at scale, no matter where it's coming from.
BUILD YOUR FOUNDATION
Confidence in compliance
Meet any data privacy regulations
Government regulations for data security, data residency, and data control affect every jurisdiction. ThinkData Works lets you meet stringent requirements with ease.
Practice data governance at scale
Put intelligent systems in place — with a central platform and flexible data governance framework, your teams get secure, compliant access to any data.
See the full picture
Transparency is power. A single source of truth reduces duplicate spend, provides clear data health and update intelligence, and gives you higher confidence in any data.
Protect your investments
Enforcing strong governance means trackable, managed data. Grant secure access, create custom metadata, and understand how data is being used.
Tailor your approach
No two companies are the same; we offer an extensible data management platform with role-based permissions and granular access control.
Improve ROI
Confidence in regulatory compliance and data health is just the beginning. Strong data governance lets you unlock the value of data to grow your business.


Go beyond data policies
A strong data governance framework fuels innovation. See how your people and technology can come together to support your growth.
THE FUTURE OF BUSINESS
Strong data culture starts here
Data-driven companies depend on:
Precise control
Model your org structure with role-based access controls and teams.
Secure sharing
Fuel smarter collaboration on a secure, central platform.
Deep usage insights
Inform your strategy with metadata around data usage, access, and management.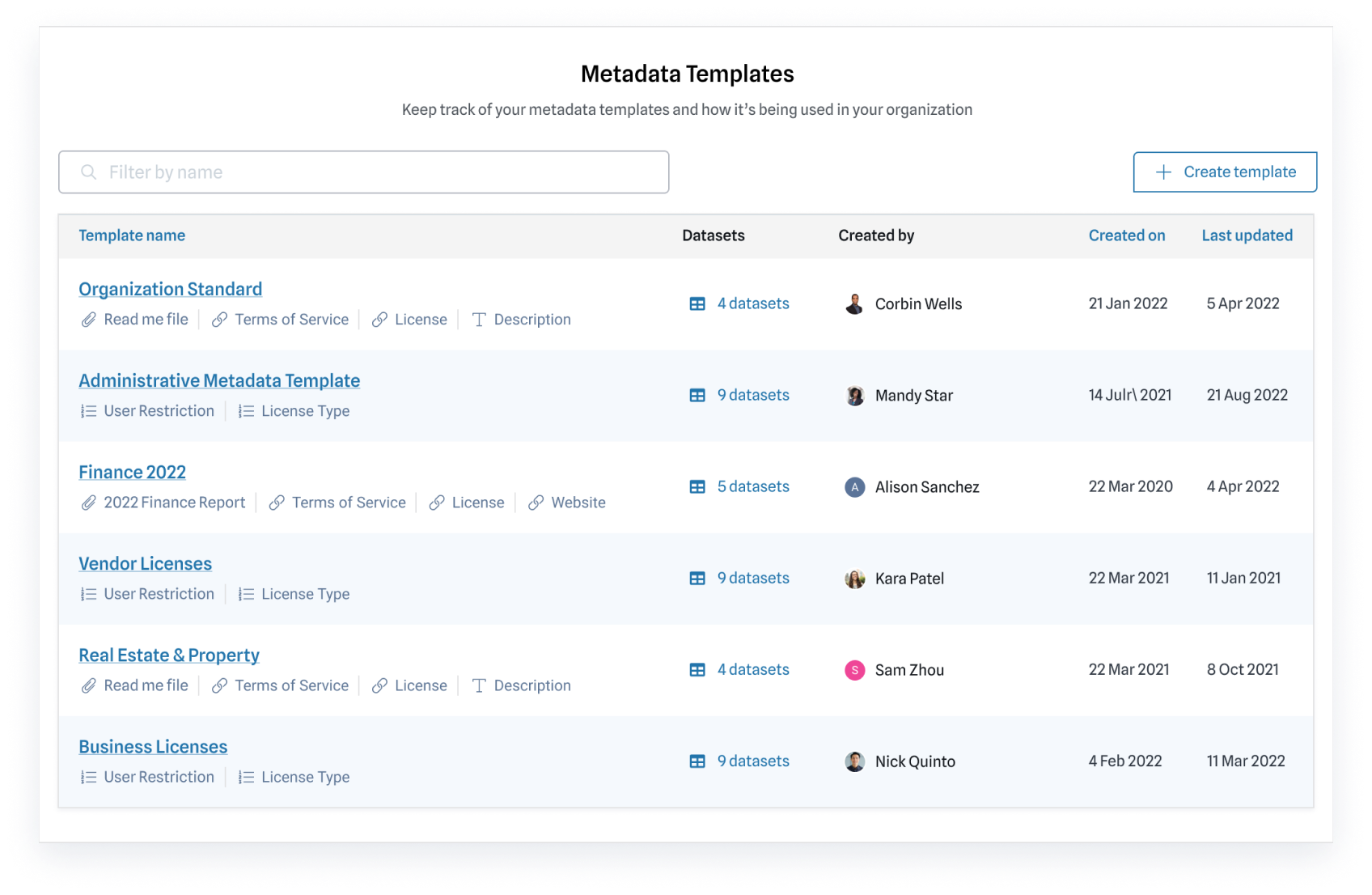 Ready to do more with data
With a strong foundation in place, you can accelerate data-driven innovation. Get in touch to see what else our end-to-end platform can do for you.