Expand access with a data trust
Equitable access to data is more important than ever. A neutral data trust and central data commons let open data flow between citizens, governments, and third parties.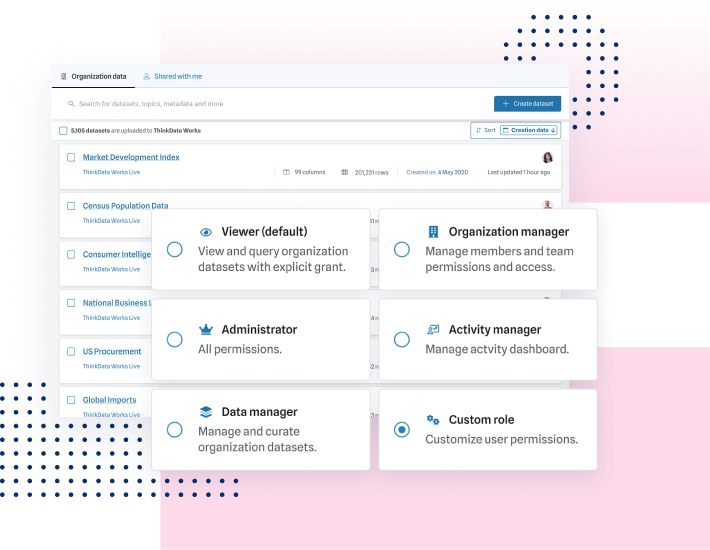 OPEN BY DESIGN
Make it easy to find, use, and share public

data
Fast Facts
Enhanced access to more data is a key advantage for every business
14%
GREATER PRODUCTIVITY AND EFFICIENCY ANNUALLY AS A PART OF A DATA SHARING ECOSYSTEM
25%
OF ORGANIZATIONS WILL INVEST >$50M IN DATA ECOSYSTEMS WITHIN 2-3 YEARS
DATA COMMONS
Stay open and in control
Trust in a neutral third party
Take advantage of a data stewardship vehicle that provides single-pane access and sophisticated connectors to any data.
Protect
sensitive information
We manage access to sensitive public data with row- and column-level permissions that ensure security, compliance, and control.
Standardize data effortlessly
The ThinkData Works platform ingest pipeline is trained on more than 250,000 public datasets to recognize, standardize, and reformat data automatically.
Monitor consistency and quality
Real-time analysis of data flowing through the system tracks and reports on changes in quality and quantity, ensuring consistent data observability.
Tailored data operations
Not sure where to start? Our team can help you architect your data strategy to balance transparent discovery, secure access, and thorough reporting.
INTEGRATION - READY
Power sophisticated data products
Discover data
Find the data you need with catalog search and dataset filtering.
Connect easily
Users plug into data through the data commons, API, or query service.
Fuel insights
Easy integration with analytics solutions lets you visualize and share intelligence.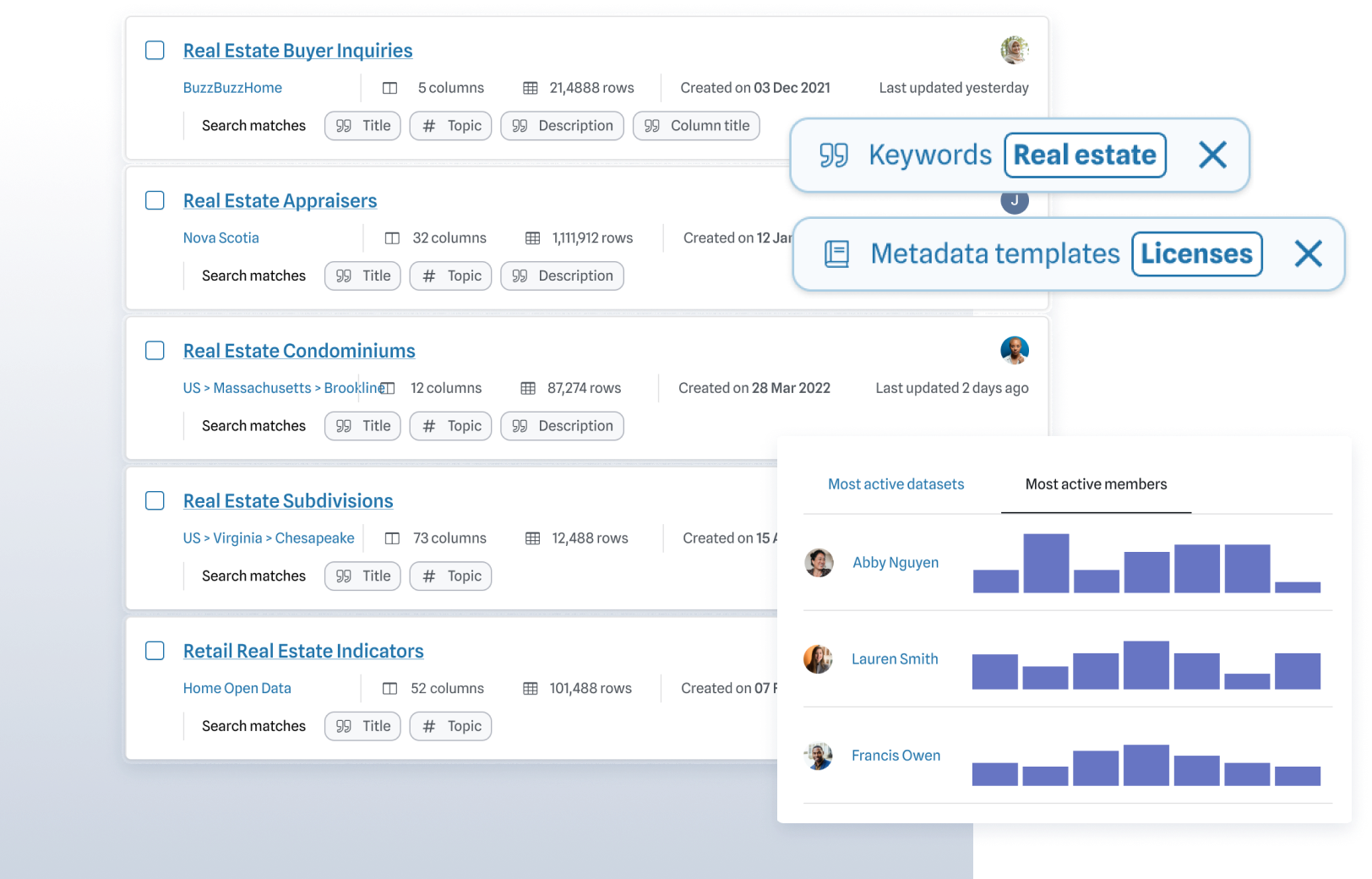 CLIENT SPOTLIGHT
Collective success through data sharing
Legal Innovation Data Institute lowers legal data access barriers in Canada by granting secure data access through a single portal, backed by ThinkData Works' strengths in processing, standardizing, and delivering data.
Put your data in the right hands
If you want to securely deliver data where it's needed, our end-to-end platform is designed to help. Get in touch to see for yourself.