Unlock growth with data monetization
The appetite for external data has skyrocketed. Make the most of the data you're generating by using a data monetization platform to unlock new revenue streams.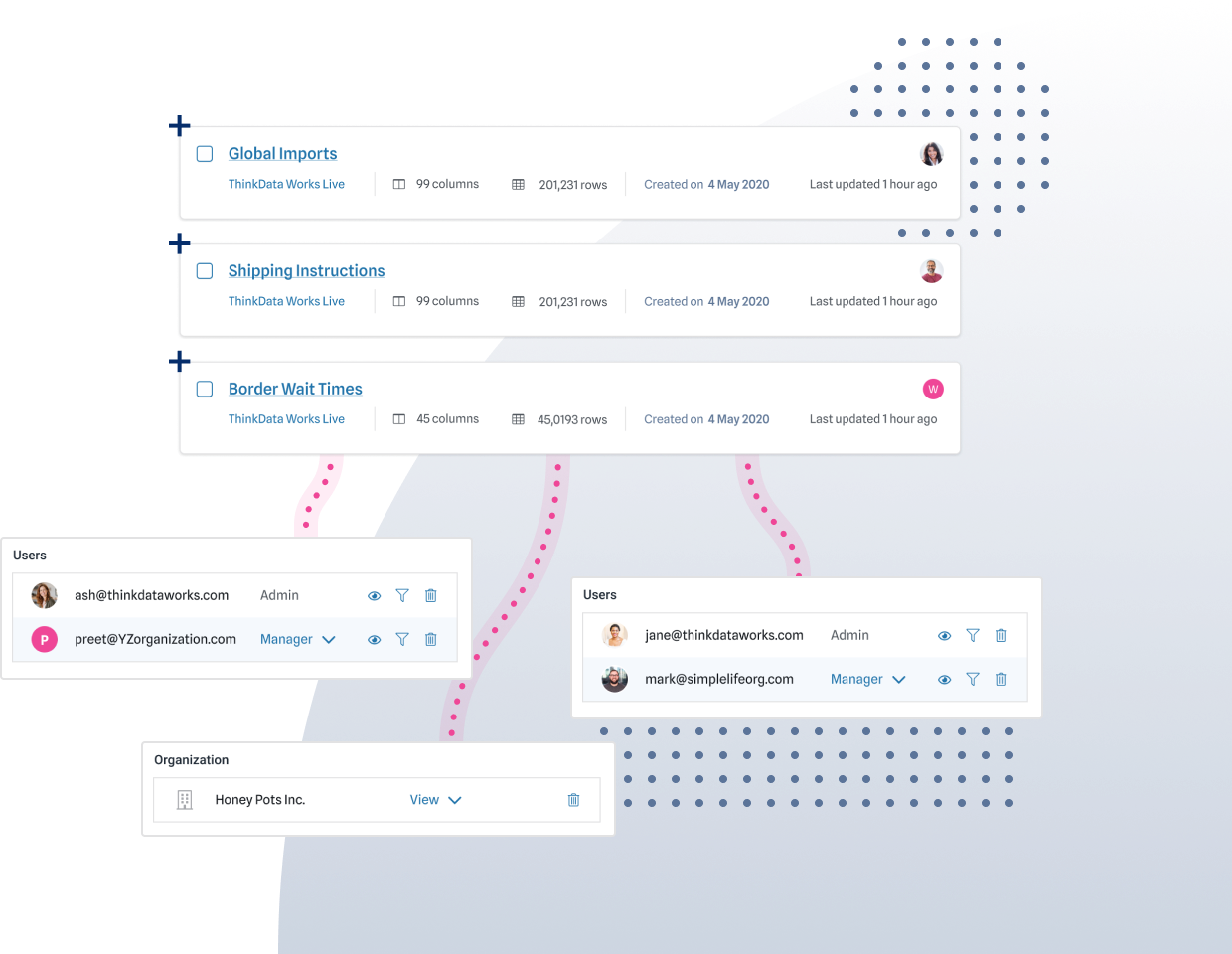 Data distribution platform
Generate new revenue from data
GROWTH OPPORTUNITY
The global data monetization market
$1.7T
EST. MARKET SIZE BY 2028
17.5%
EST. DATA MONETIZATION 7-YEAR CAGR
CENTRALIZE DELIVERY
The easiest way to monetize data
More control, lower costs
Our platform makes it easy to manage more data deliveries with less stress. Add customer organizations, limit rows, restrict columns, and anonymize data easily.
Security and protection
Put all your data in one place — manageable, accessible, secure, and shareable through a single point of control that can enable your anonymity as a data provider.
A captive audience
Tap into an established and growing network of clients and provide data buyers with controlled, self-serve access to your products.
Sales that scale
With a secure mechanism for distributing data in a repeatable and scalable way, it's easy to expand data sales as you uncover new opportunities driven by usage insights.
Start selling your data today
Driving new revenue with your data is simpler than you think. See how to monetize quickly and securely without overhauling your operation.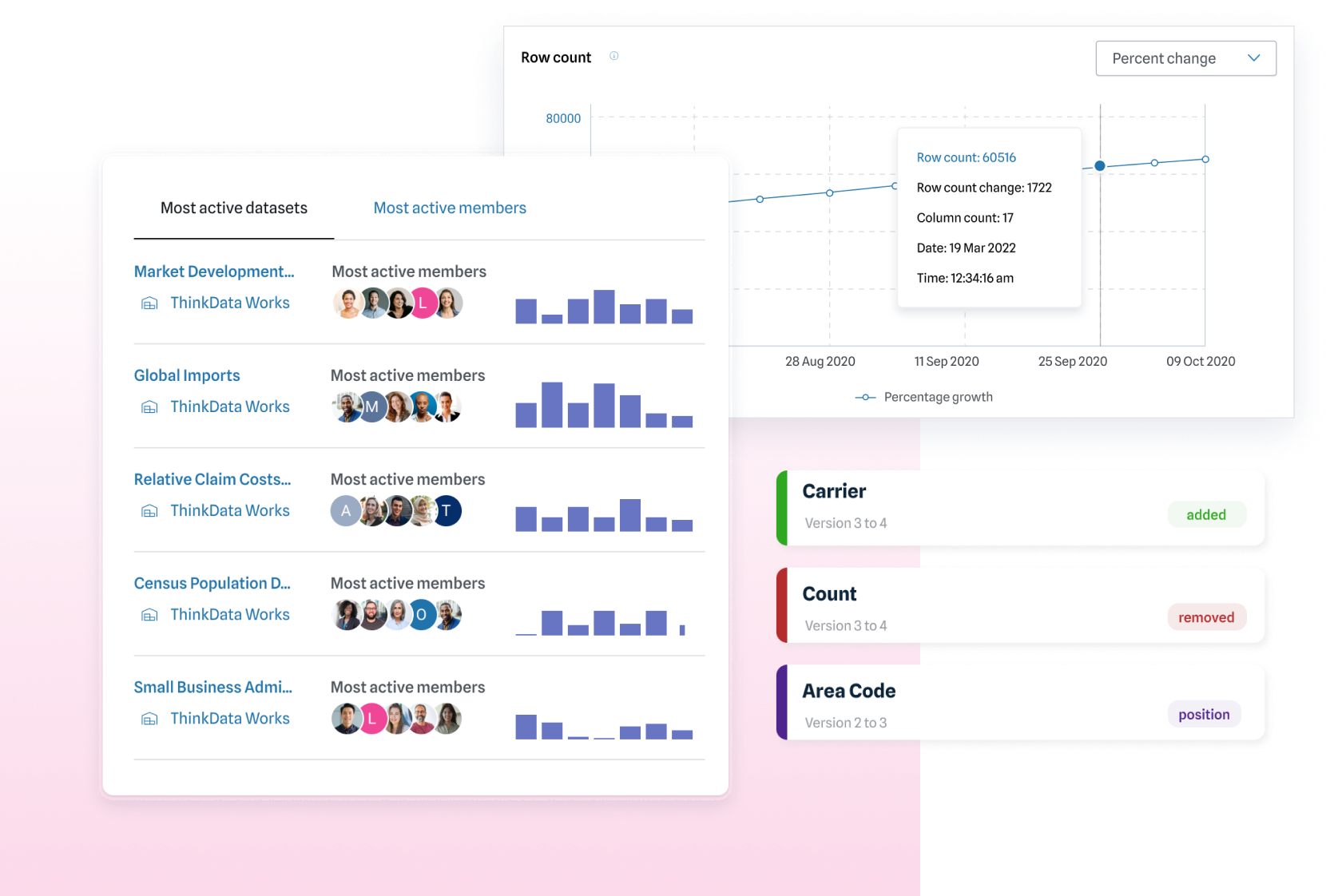 COMPETITIVE EDGE
Get more value from your data
Keep it fresh
Monitoring tools ensure data health, and source-aware updates deliver up-to-date data to your clients with ultra-low maintenance.
Enrich every data point
Depend on automated cleansing, combine your own datasets, or add outside data sources to build unique data products tailored to your audience.
Simplify data sales
Enlist our services and tap our client roster — which includes some of the largest financial, insurance, consulting, and pharmaceutical enterprises in the world.
Find expansion opportunities
Insights into shared data usage give you a competitive edge. Monitor how data is flowing, so you can make better decisions and uncover new revenue streams.
What else can your data do?
McKinsey says 99% of all data is never analyzed. Are you making the most of the data you have?

From data observability to data enrichment, our platform helps you be data-driven in everything you do. Get in touch to explore the possibilities.