Guide
The No Bullsh

*

t

Data Stack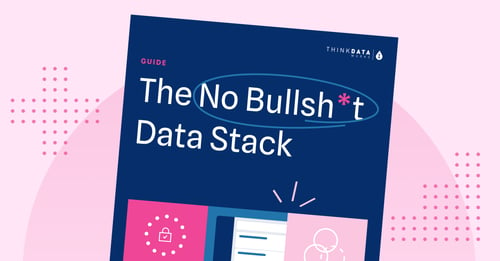 No fluff. No unnecessary tools. Just a step-by-step approach to getting started and delivering value fast.
Our guide will help you get to the heart of effective data management by cutting through the clutter. Embrace simplicity by choosing only the tools that truly make a difference, and follow a practical approach for continuous progress. Transform your data strategy and propel your business forward.
You will learn:
The tools you need to make a difference — choose the essentials to streamline your data journey.
Efficiency through simplicity — translate data into valuable insights for innovation and growth.
Sustainable transformation — implement changes practically for long-term impact.
There's a lot of information out there. Let's make sense of it together.
The next-gen catalog for data-driven organizations
See how our data catalog enables unmatched data visibility with automated connected and live data activity reporting.