The 6 Critical Features of a Data Catalog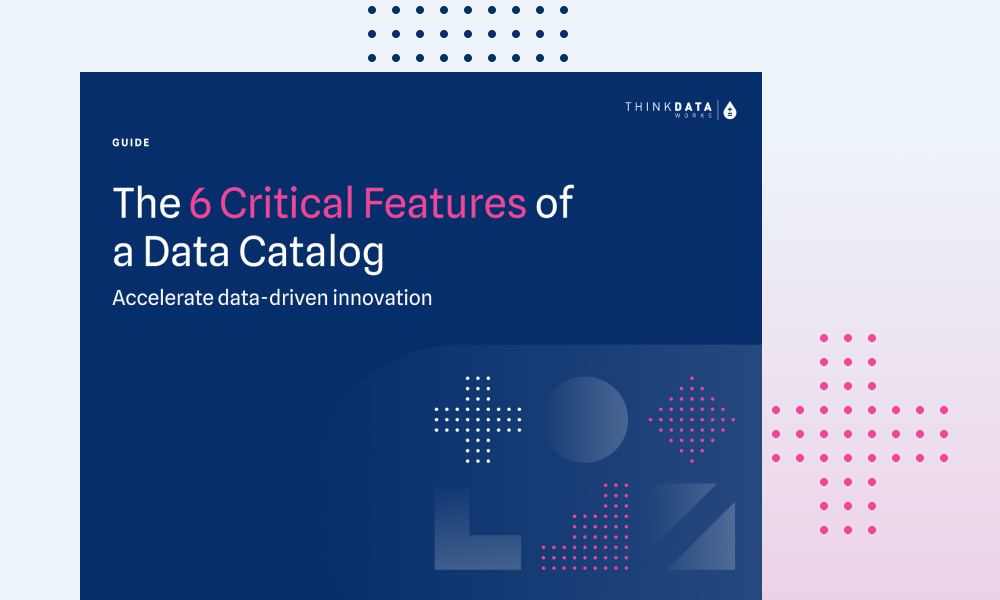 Despite being called the 21st century's most valuable resource, handling data at this scale is still new, and the foundation for getting the most out of it hasn't set.

The changing landscape of data governance, new public data, and open source and cloud technologies have left many companies feeling uncertain about how to proceed. How can they get the most out of the data they have access to? How can they tap into the data they don't?

Being data driven is about more than getting data; first, businesses have to figure out how to use data efficiently and effectively.

In this whitepaper, we explore:
how to establish a single source of truth for all data throughout an organization
how to monetize data exhaust and bring new products to market
enhancing security and compliance through data monitoring, lineage, and access controls
the key to getting the most out of every data point in your organization

Download the whitepaper now to start using better data and using data better.
You might be interested in