A next-gen data catalog for Snowflake
Unlock data's value and boost your teams with automatic cataloging from Snowflake Data Cloud, self-service access, and streamlined governance.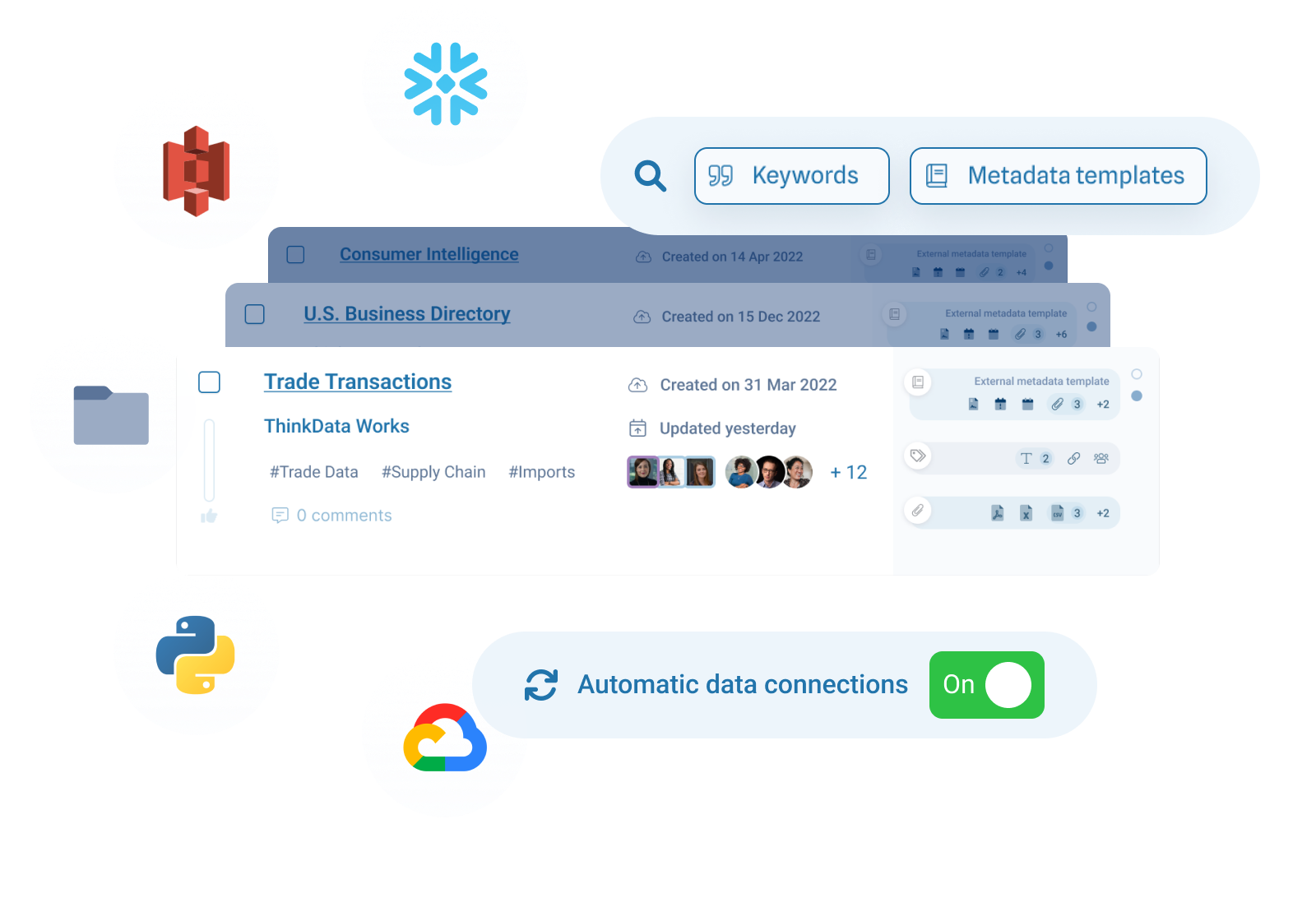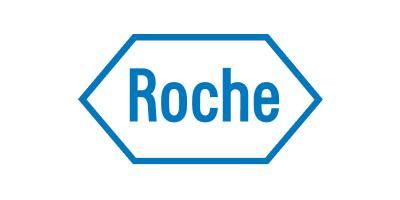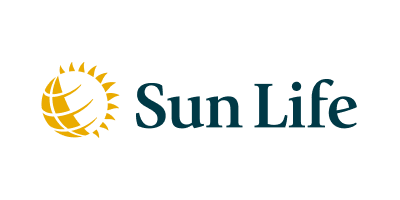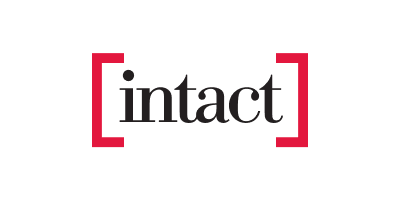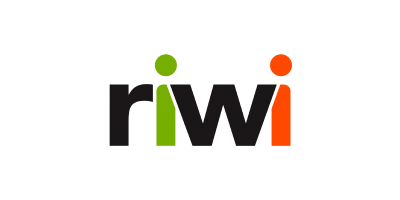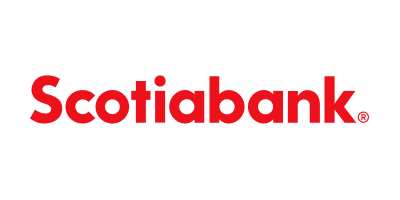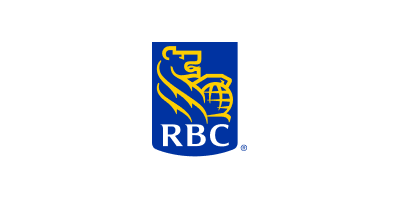 CONNECT
Virtualize and manage data directly from Snowflake
Lay the foundations for scalable data management:
Get a unified view
Build live connections to warehouses, external sources, and static data snapshots from local files.
Neutralize data variety
By feeding data in from Snowflake alongside your other sources, ThinkData Works allows you to work with any data on a level playing field.
Build mega-rich metadata
Warehouse metadata gets imported too, so you get the full data intelligence package.
M A N A G E
Make every data point more valuable
A single source of truth
Quality & consistency from a central hub — one place for every dataset, no matter the source.
Proven, reliable data
Trust your data with connection status, health monitoring, and custom alerts.
See value in real time
A connected activity dashboard shows you data's usage to prove value and steer decision-making.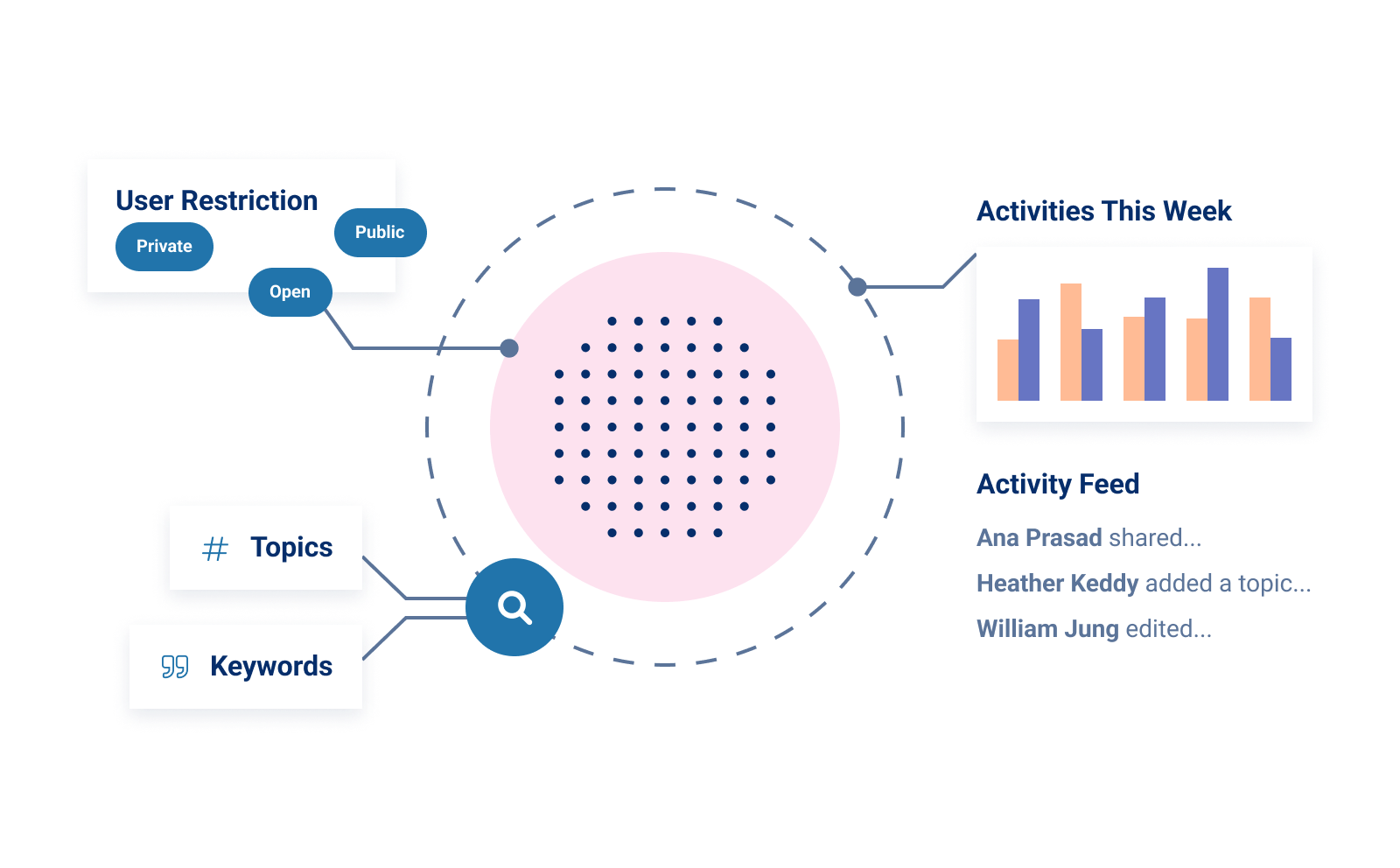 S H A R E
Data where you need it, when you need it
Share anywhere
Whether it's to another user, another organization, or another tool, bring data where you need it.
Integrate easily
Use live data in visualizations, dashboards, and models with direct integrations or our rich API.
Reduce spend by sharing
Share across all your teams and stamp out data redundancies with organization-wide discovery.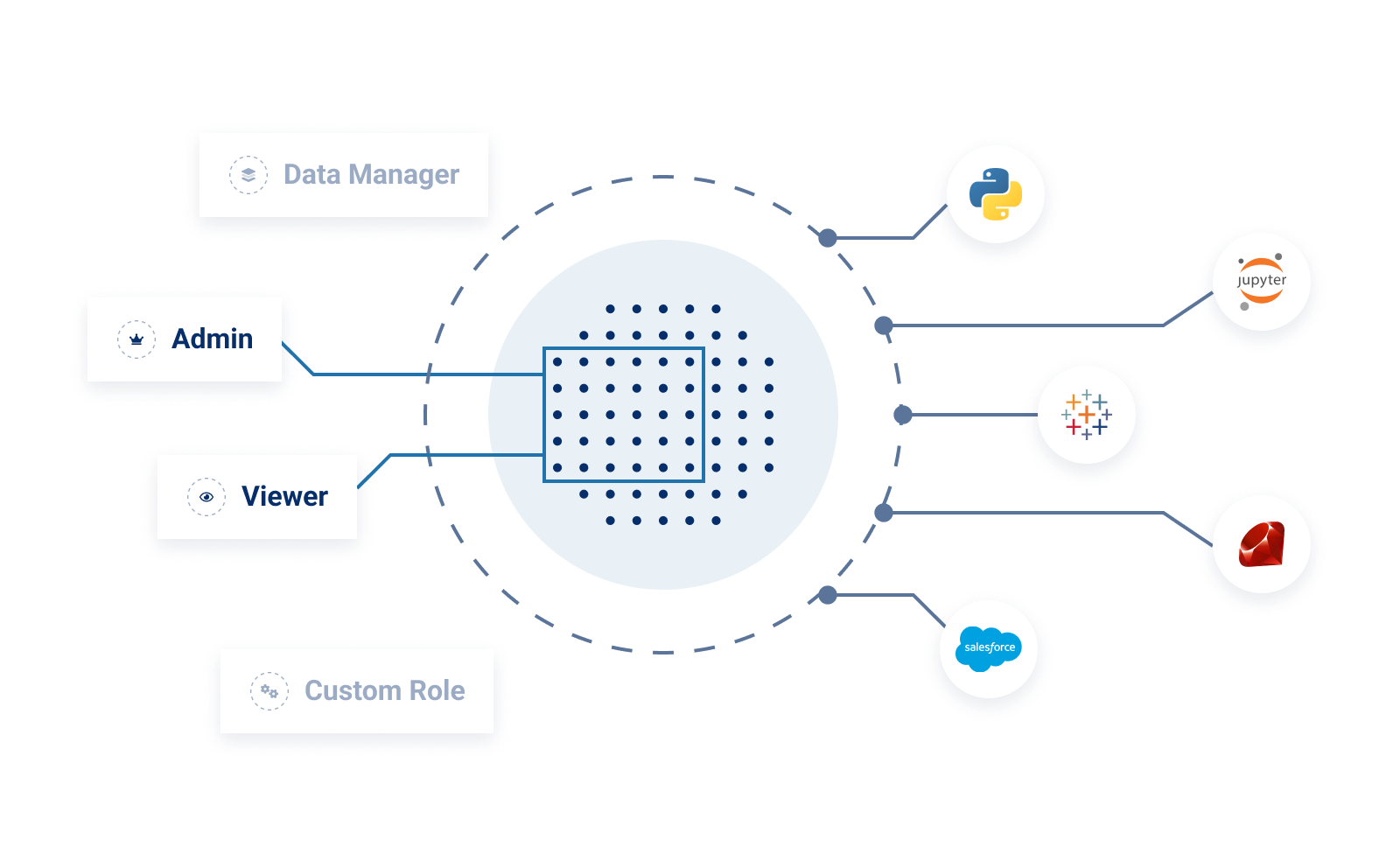 Data integrations to supercharge your teams
Power your teams with a platform that connects data to critical analysis, visualization, business intelligence, and modelling tools.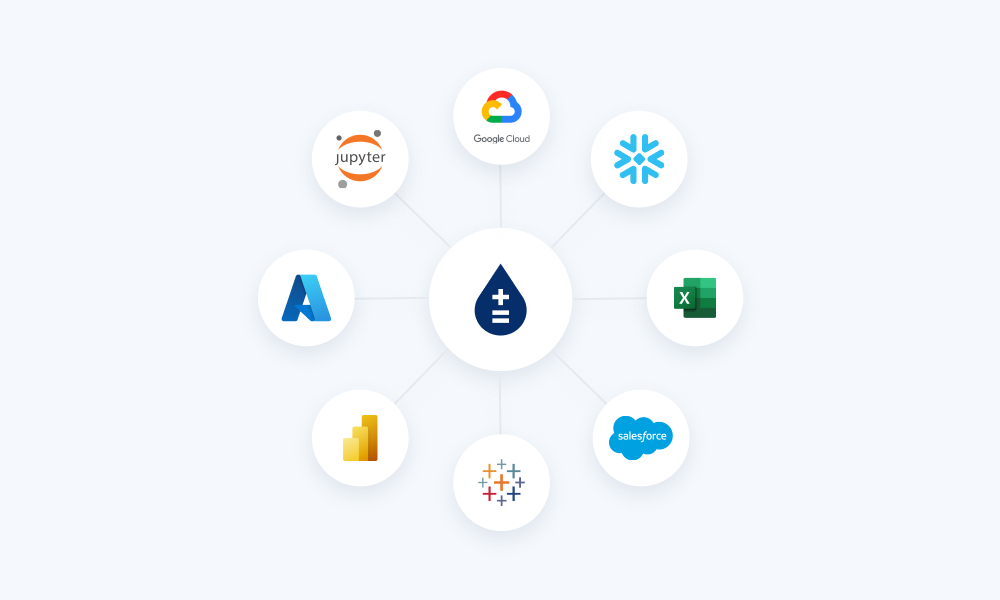 What our customers are saying
Our clients see the value in our platform, and they're not afraid to show it:
"ThinkData Works' data catalog provides our team with a central place for data access and discovery, reducing the overhead on researchers while enabling rapid data analysis and modeling."
Strategic Healthcare Partner - AI & Digital Health, Roche
"Deploying ThinkData's technology enabled us to quickly put data processing into production. This meant we could spend more time on building better products and creating data-driven revenue."
Commercial Real Estate Technology
"ThinkData allows us to aggregate data from organizations in our network...We enabled our network of employees, researchers, and citizen data scientists to access data securely through a single portal."
Technology Not-for-Profit
Build your data culture on — what else? — data
The data world moves fast. It's an evolving landscape with new tools, terms, and technology.
Ditch the jargon, bypass bloated solutions; instead, adopt a platform that makes it easier to find the data you want and turn it into the insights you need. We unlock:
Faster, easier, diverse connections to data
Better access to the data your teams need on a beautiful, easy-to-use interface
A central hub for any data from any source that's ready to find, manage, share, and use
Request a demo and see how you can get more value from your data investments.
Chat with a ThinkData Works expert